Why Learn at danceScape?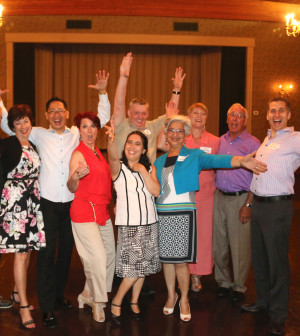 Read sample STUDENT REVIEWS and click here to view the DANCE STUDIO COMPARISON CHART that compares danceScape services with other studios:
Flexible Group Workshops and Semi-Private and Private Lesson Programs range from "International" (Olympic-Recognized) to "Social" styles, as well as danceTONE Fitness and specialty dances like West Coast Swing and Salsa/Latin.
Choose from Absolute Beginners BALLROOM DANCING(Foxtrot, Waltz, Tango, Cha Cha, Rumba), CLUB DANCING(Salsa, Merengue, Bachata, Swing/Jive), Specialty Dances like West Coast Swing, and Tango (International/Argentine Styles).
Get a dancer's body with danceTONE Fitness (medium impact dance fitness compared to Zumba): Trim & tone to Rumba, Cha Cha, Salsa, Samba, Charleston, Lindy Hop, Swing/Jive, Argentine Tango & more!
Select from group, semi-private lessons, or private lessons. Adult, Children, & Teen/Youth as well as Level 1 intermediate & advanced programs available.

Independent Associate instructors who are dedicated to "Teaching" only and evaluated on "Teaching Skills", not on Sales Targets or Quota requirements.

Directors/Instructors, Robert Tang & Beverley Cayton-Tang, are former 3-Time Canadian and 2-Time North American Amateur Standard Ballroom Champions, and experts in the "International" style syllabus and technique, with over 20 years teaching experience of all learning levels. They are the creator of danceScape`s "For Absolute Beginners" Dance Programs.

No Long-Term Lesson Package Contracts. Ask about our monthly flexplan payment plans!
danceScape Programs were created by Founders, Robert Tang & Beverley Cayton-Tang, former 3-time Canadian & 2-time North American Undefeated Amateur Standard Ballroom Champions, as seen on CBC Television's "Fortune Hunters" & "Dragons' Den",ParticipACTION's "Get Inspired. Get Moving." Television campaign, and Oprah Winfrey Network's "Healthy Gourmet".  Connect with Robert & Beverley onwww.facebook.com/dancescapetv.
Click here to view danceScape Dance Workshop Calendar.