danceFLOW qigong/taichi Express on Facebook Live 🗓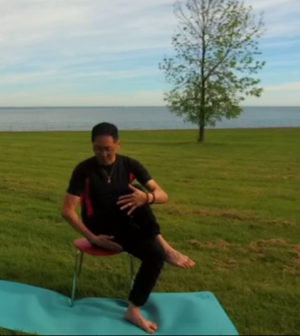 Join us Sundays at 8:20 a.m. on Facebook Live and 9:20 a.m. on Instagram Live (EST) for danceFLOW qigong/taichi online express fitness classes. These mini classes with Robert Tang from danceScape focus on Stress Relief, Anxiety, Join Mobility/Flexibility and Pain Management. Available 24-48 hours after initial taping, you can use the exercises to reset yourself on Monday when you start your busy work week! We are also introducing guest instructors to introduce other forms of physical, mental and spiritual exercises (e.g. Yoga) for mindfullness practice. For full one hour classes in our downtown Burlington Club/Studio that include gentle cardio incorporating Rumba, Waltz, cha Cha, Foxtrot and Mambo, please register at www.dancescape.com/calendar.
Like or follow our facebook page at www.facebook.com/dancescapeTV or www.instagram.com/dancescape.
Or join our danceTONE/danceFLOW fitness classes in downtown Burlington:

Fitness News Online Learning