"8-Week" In Studio Classes 🗓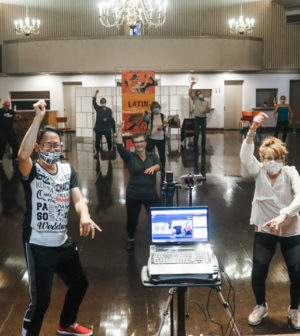 Start your adventure @danceScape with our Winter (January) 2022 "8 Week" Group Classes in #dance + #fitness — Ballroom, Salsa/Latin, Wedding, danceTONE Fitness, danceFLOW qigong/taichi. If any changes to this date as a result of additional mandatory shutdowns, we'll again provide updates of options.)
Register for individual 8-Week Courses at http://lessons.dancescape.com.
Please check back here, on our facebook page, or contact us via email or telephone to confirm prior to coming in to first week of classes! Please read our Health & Safety Protocols prior to coming to classes. #shallwedance?}
For LIVE "Online" Classes, subscribe to our Monthly "All Access" Online Classes" for Dance Only, Fitness Only, or Both! From $34.97/mo. per household. Keep building your library of Dance Steps & Workouts. Or cancel anytime before the next billing. Click here for details. Or call 905 633-8808, Email [email protected] for more information.