"8-Week" In Studio Classes 🗓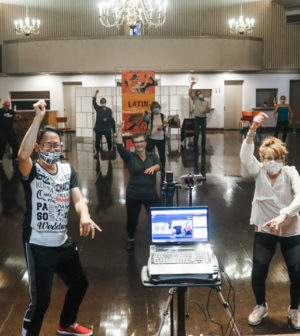 Start your adventure @danceScape in our Winter (March) 2021 "8 Week" In-Studio Group Classes in #dance + #fitness — Ballroom, Salsa/Latin, Wedding, danceTONE Fitness, danceFLOW qigong/taichi.
Register for individual 8-Week Courses at http://lessons.dancescape.com.
Please NOTE: With the Ontario Government announcing the Mandatory COVID Shutdowns, this means the Winter "In-Studio" Term would then start the week of March 1st. If there are any changes to this date as a result of additional mandatory shutdowns, we'll again provide updates of options. (Online Classes began the week of Jan. 18th with a Bonus 4 Week Bootcamp.)
Please check back here, on our facebook page, or contact us via email or telephone to confirm prior to coming in to first week of classes! Please read our Health & Safety Protocols prior to coming to classes. #shallwedance?}
For LIVE "Online" Classes, subscribe to our Monthly "All Access" Online Classes" for Dance Only, Fitness Only, or Both! From $34.97/mo. per household. Keep building your library of Dance Steps & Workouts. Or cancel anytime before the next billing. Click here for details. Or call 905 633-8808, Email [email protected] for more information.