danceScape on CHCH Morning Live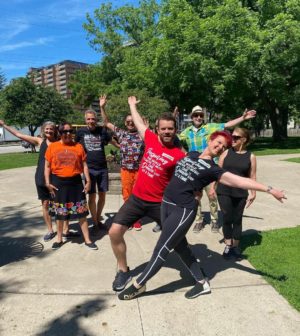 Tim Bolen on CHCH Morning Live channeled his inner Patrick Swayze with Mambo danceTONE cardio. The segment aired on Wednesday, June 15th 8:45 am and repeated again at 9.45 am.
Join us Friday, June 17th, 2.30 pm at the Burlington Sound of Music TD Main Stage with the @Mattdusk Big Band. And on Sunday, July 10th & 24th 10-11 am danceTONE/danceFLOW workout at Fit in the Core Brock Park behind the Art Gallery of Burlington. #shallwedance?
#FitintheCore#FITC#BurlOn#DTBurlOn#DTBurlingtonOn @winningandassociates @mallord_farm_inc @francefontanahart @dtburlingtonon