Managing Chronic Pain through Dance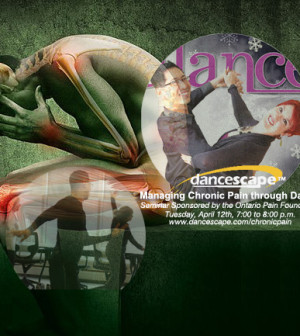 Do you or someone you know live with Chronic Pain? danceScape's Robert Tang & Beverley Cayton-Tang were recently invited by Prof. Kiran Yashpal of the Ontario Pain Foundation to do a presentation about "Managing Chronic Pain through Dance" on Tuesday, April 12th, 7 to 8 p.m. at the Burlington Seniors Centre. This FREE event was sponsored by the Ontario Pain Foundation, a support group that meets monthly for people living with chronic pain. Robert & Beverley are former 3-time Canadian and 2-time North American Ballroom Champions, as seen on Dragons' Den, Healthy Gourmet & ParticipACTION's "Get Inspired. Get Moving" fitness campaign.
Video App – Learn to Dance Online
Shall We Dance?
danceScape Music Playlists
danceScape Radio Podcasts
danceScape Google Hangout
Archives