Winter Snow Cancellation – Wednesday, Feb. 5th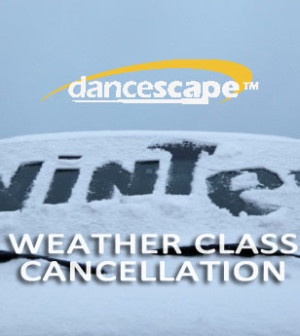 TO ALL WEDNESDAY STUDENTS
With the Winter Snow Storm, please note that ALL CLASSES will be cancelled today, Wednesday, February 5th.
We hope that you will have a warm cuppa tea at home today and do not have to venture out into the snow.
If you are out and about, please drive safely and we shall see you next week!
Video App – Learn to Dance Online
danceScape Music Playlists
Shall We Dance?
danceScape Radio Podcasts
Archives
facebookLIVE Mini Tutorial – Waltz
facebookLIVE Mini Tutorial – Cha Cha
facebookLIVE Tutorial – Swing/Jive
Copyright © 1997-2014 danceScape[TM] Corporation. All rights reserved. Website developed by ROBERT TANG.