Wedding Dance Salsa with Natasha & Leigh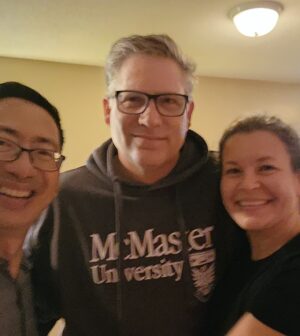 Congratulations to Natasha & Leigh who wanted help with guidelines to improvise with Salsa steps for their Wedding Dance! Master Instructor, Robert Tang, coached them on danceScape's system of quickly learning to lead and follow, along with fundamental Spins and understanding how to change with musical phrasing. In just 3 lessons! They had no previous Salsa experience and are off to Salsa on the Beach at their Wedding.
danceScape Adventures in #dance + #fitness in downtown Burlington and online Anywhere Anytime. #shallwedance?