Wedding Dance Bachata with Kelly & Keith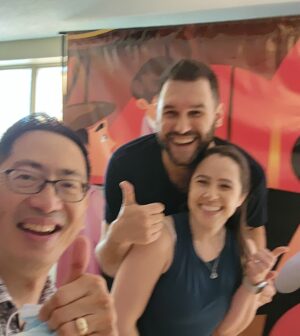 Wedding Dance @danceScape with Kelly & Keith. They learned to dance the #Bachata, #Rumba and #ChaCha to "One Life" by Ed Sheeran at @bcatrium. Keith's mom, Helen, gifted them with Wedding Dance Lessons and in just 4 sessions and dedicated practice with Master Coaches & Choreographers, Beverley & Robert, this talented couple was able to share their love story in Dance!
danceScape Adventures in #dance + #fitness in downtown Burlington (2077 Pine Street, at Pearl) and Online Anywhere Anytime. #shallwedance?