Wedding Anniversary Dance Crash Course – Cythnia & Peter!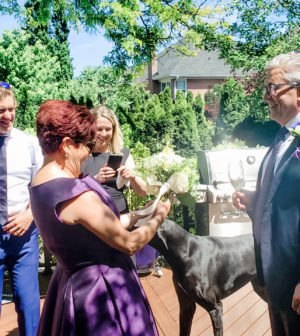 Cynthia & Peter's 40th Wedding Anniversary Surprise Dance Crash Course – the "Irish Bachata" (they were planning to go to Ireland this year, but plans changed with COVID so we taught them to Bachata, which is actually originally from the Dominican Republic)!
Such a beautiful afternoon with a special family – and a surprise Wedding Anniversary Dance Lesson to what was to be their First Dance Song 40 years ago – "Bridge over Troubled Water". But a mixup from the DJ resulted in a different song used. 40 years later… Thanks so much to Maryn & Matthew for inviting us – great to see Tara & Alex and meet Margo & John! So many happy memories, not only for this special day but also for helping them with their Wedding First Dance and Mother/Son Dance! Awesome Renewal of Vows & Speeches!