Jenni & Michael's Wedding Dance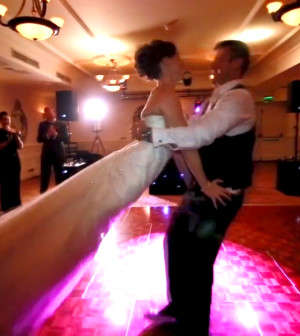 Congratulations to Jenni Hatfield & Michael Garvey who married in Mount Falcon (Ballina, County Mayo, Ireland) on September 12, 2015. They learned a freestyle Wedding Dance, choreographed by HannaH and received wonderful applause and appreciation by their guests! Not only that, they are continuing to take group lessons in Ballroom after the Wedding as a fun and romantic activity that they can do together!
Jenni & Michael marry in Mount Falcon // September 12, 2015 from Pink Lime Videos on Vimeo.
LIVE Online Dance Classes
danceScape at Home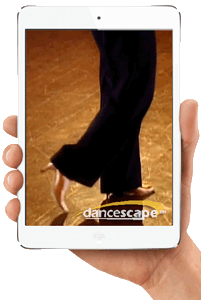 Your Virtual Classroom for Remote Online Ballroom & Salsa Dance Learning and danceTONE/danceFLOW Fitness Training, with access to select live webinars, pay-per-view for others, and access to a library of unlimited class videos & tutorials.

MONTHLY Fitness Only
Video App & Live Classes
$34.97/mo
All Access Fitness
ANNUAL Fitness Only
Video App & Live Classes
$24.97/mo
All Access Fitness ($299.64 billed annually)
MONTHLY Dance Only
Video App, Live Classes with BONUS Online Private Lesson every 5 months
$97/mo (Reg. $125.35/mo)
All Access Ballroom & Salsa
ANNUAL Dance Only
VIdeo App, Live Classes with BONUS Online Private Lesson every 3 months
$83.09/mo (Reg. $109/mo)
All Access Ballroom & Salsa ($997 billed annually; (Reg. $1308 billed annually, plus additional a la carte fees for Private Lessons))
Archives
danceScape Music Playlists
facebook live