Wedding Dance Lessons @dancescape – Suraj & Khusdeed Slow Dance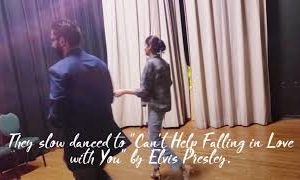 Congratulations to Suraj & Khushdeed on their recent Wedding. They learned to Slow Dance to "Can't Help Falling in Love with You" by Elvis Presley Wedding Dance Crash Course Lesson @dancescape. #shallwedance?
Click here for more information about danceScape's Wedding Dance Crash Course Program.