Wedding Dance Lessons @danceScape – Mom Patti & Son Brandon Dance to "A Simple Man"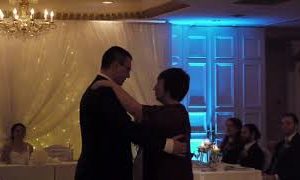 Mom Patti also learned to Foxtrot to "A Simple Man" by Lynyrd Skynyrd in a Dance Crash Course with son Brandon for their "Mother & Son" dance. Both mother and son had never learned Ballroom before and they danced beautifully. Patti even learned to twirl properly in her flowing dress! #shallwedance @dancescape?
Video App – Learn to Dance Online
danceScape Music Playlists
Shall We Dance?
Archives
Copyright © 1997-2014 danceScape[TM] Corporation. All rights reserved. Website developed by ROBERT TANG.