Wedding Dance @danceScape – Alicia & Patrik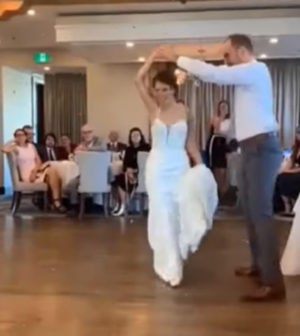 Congratulations to Alicia & Patrik on their recent Wedding at the Cambridge Mill and for sending us footage of their First Dance! Loved the wows and applause for your lifts and dip from surprised family and friends, awesome job! They learned the Foxtrot/Bachata/Merengue to Frankie Vallie's "Can't take my eyes off you".
danceScape – Adventures in #dance + #fitness. #Ballroom, #Salsa, #danceTONE cardio, #danceFLOW #qigong/#taichi, #Weddingdance. Private & Group Lessons. #shallwedance?