Valentine's Practice Party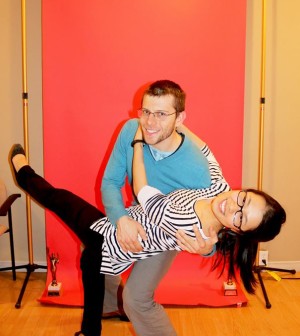 Join us on Monday, February 8th from 8 to 9 p.m. for a FUN Valentine's Practice Party.
PRACTICE the hour away! Instructors and Level 1 Students will be on-hand to help beginners!
ENJOY a fun time filled with refreshments and feature "Classic Old Tyme" Dance Lesson.
DONATE a non-perishable food item for Partnership West Food Bank (1254 Plains Rd. East, Unit 1A).
This event is FREE to students registered in any WInter 2016 program (use the Promo Code provided in class). Or $15 pp for Friends, Alumni/Past Students & Guests. RSVP by February 4th. Limited spaces so please register early.