Reader's Choice for Best Dance Studio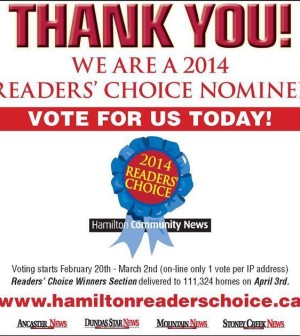 DANCESCAPE HAS BEEN NOMINATED FOR BEST DANCE STUDIO. PLEASE VOTE!
danceScape has been nominated for BEST DANCE STUDIO in the 2014 Reader's Choice Award for Burlington, Hamilton, and surrounding areas. Please help us WIN by Voting today:
danceScape and our students continue to support the community. Please find out more at 
www.dancescape.org
. The danceScape Endowment Fund, established through the Burlington Community Foundation, will provide free ballroom & latin dance-based learning programs that create FUN, ROMANCE, PASSION and INSPIRATION to Seniors, Children & Adults who may be facing health or other life challenges.
Video App – Learn to Dance Online
danceScape Music Playlists
Shall We Dance?
danceScape Radio Podcasts
Archives
facebookLIVE Mini Tutorial – Waltz
facebookLIVE Mini Tutorial – Cha Cha
facebookLIVE Tutorial – Swing/Jive
Copyright © 1997-2014 danceScape[TM] Corporation. All rights reserved. Website developed by ROBERT TANG.