danceScape Health & Safety Protocols
As at May 10th, 2022, class sizes will be limited in size to ensure minimum 6 feet physical distancing between students/couples. danceScape will continue to follow Provincial & Regional (Halton) Regulations & Guidelines for gatherings. Although masks are optional, we encourage to continue to use when not participating in physical activity/dancing.
---
Registered Students – COVID "Contact Tracing" Form/Waiver
For Students registered and attending "In-Studio" Classes, as at May 10th, you will not be required to fill out a COVID "Contact Tracing" Questionnaire Form/Waiver (Or click here for Electronic Version).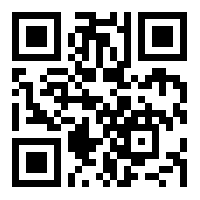 If you wish to submit Contact Tracing information, use the QR Code to install the Signing App and submit your Form/Waiver when you attend your specific class(es).
A single student OR a "Couple" (e.g., for Partner-based Ballroom, Wedding Dance or Salsa/Latin Lessons) can submit one form per visit.
Limited paper forms are available for Newcomers, Open House Guests and Students at the Club/Studio.
As we move forward with In-Studio classes, we will be constantly evaluating this process to ensure the safety of our Student Members, Guests, Staff Instructors and Volunteers. Implementation will vary as restrictions are relaxed and occupational capacities are raised. Thanks for your understanding! #shallwedance?
---
At-a-Glance Highlights Video
Detailed Edited Video (Open House/Newcomers)
Detailed Video (Registered Students)
Upstairs Emergency Washroom
Behind-the-Scenes – "After Class" Daily & Weekly Cleaning Protocols
Student Members & Guests
Students and Visitors may wear a Face Covering (e.g., mask, shield or other Personal Protective Equipment (PPE)) when inside the building. Limited quantities of FUN Dance disDANCING Masks/Shields are available for purchase at www.shopdancescape.com.

*Please Note: Under Halton's Mask Bylaw, Masks are encouraged while engaging in physical activity if it can be done safely, but may be removed if necessary. Click here for the official bylaw…

Use the Following Designated Entrance & Exit Doors:

Enter at the Front Door (facing Pine Street) for Class(es)
Exit at the Back Door (closest to the Parking Lot, facing Pearl St.) after Class(es)

Wash or sanitize hands prior to coming for classes and entering the building, with recommended hand washing techniques.

There will be a Hand Sanitizer on the Front Table as you Enter the Foyer.
As well, when entering through the Inside Door into the Ballroom, there will be another (automated) Hand Sanitizer on the Right Side/Wall.

Downstairs Washrooms are available for use. There is also one washroom in our upstairs office that is available for "Emergency" use only.
Follow Social Distancing Guidelines of 6 feet (2 metres).
Staff, Instructors & Volunteers
Staff, Instructors & Volunteers are to self-assess for symptoms before leaving home.
Wash or sanitize hands frequently and follow recommended hand washing techniques indicated by Signs.
Wear a Face Covering (e.g., mask, shield and any other PPE) as required.
Maintain Physical Distancing of 6 feet (2 meters) with Co-workers, Student Members & Guests whenever possible.
Clean up works station or common areas using cleaning materials provided.
Enhanced Cleaning and Sanitization
All commonly used touch points will be sanitized daily (door handles, handrails, security keypads).
Sanitization product has been placed at all entry points.
Commonly used interior doorways will be propped open to reduce repeated interaction with touch points
Use proper hand washing techniques all hand washing locations.
If you are experiencing symptoms such as a fever, cough or difficulty in breathing (that is out of the ordinary for you), please stay home and report your symptoms to a health care provider/doctor, or by calling: Telehealth Canada at 1-866-797-0000
We also recommend the following guidelines to keep healthy:

Wash your hands thoroughly with soap and water for at least 20 seconds…quick tip, sing "Happy Birthday" through twice for the appropriate time.

Avoid touching your eyes, nose, or mouth with unwashed hands.

Cough or sneeze into your elbow or sleeve.

Dispose of tissues appropriately and wash your hands after use.

We love to hug but we suggest an alternate way of greeting, e.g., show off your signature "Dance Move" or "Air Hug" 6 feet away!

For more information, please see: