danceScape Holiday Practice Party & Other Events 🗓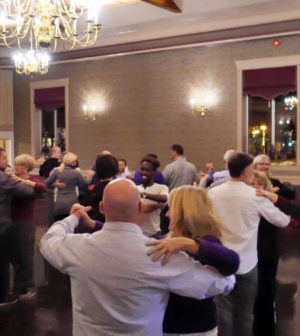 danceScape's Holiday Practice Party is open to Students and Alumni. Come join us for Holiday Cheer, with final Tutorials to get you ready for Christmas Parties and New Year's Eve. Fun prizes and social dancing. Light refreshments and lots of fun! Put what you've learned into practice and get to know your classmates! Please also bring food donations for Hamilton Foodshare! Student and Alumni Rate is $15 per person.
Register here online or for more information, E-mail [email protected].
Scheduled
Events eZine (local) News
LIVE Online Dance Classes
danceScape.TV at Home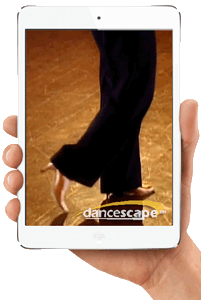 Online "Ballroom, Salsa/Latin, Wedding Dance" and danceTONE/ danceFLOW fitness Classes with live webinars and access to a library of unlimited class videos & tutorials.

MONTHLY Online Fitness Only
Video App with Bonus LIVE Online Classes
$34.97/mo per household
All Access Online Fitness
MONTHLY Online Dance Only
Video App with BONUS LIVE Online Classes
$97/mo per household
All Access Online Ballroom & Salsa
MONTHLY ALL Online Dance & Fitness
Video App with BONUS LIVE Online Classes
$125.35/mo per household
All Access Online Ballroom, Salsa & Fitness
ANNUAL Online Dance Only
VIdeo App with BONUS LIVE Online Classes
Works out to $83.09/mo
All Access Ballroom & Salsa ($997 per household, billed annually)
Archives
danceScape Music Playlists
facebook live