Life Lessons from the Ballroom – American Women's Club of Oakville Speaker Spotlight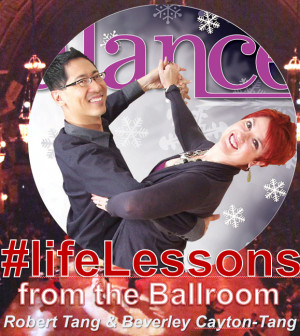 #lifeLessons from the Ballroom
Inspirational Speaker Spotlight
Featuring Robert Tang & Beverley Cayton-Tang
You may have seen Robert Tang and Beverley Cayton-Tang "Tango" on CBC Television's "Dragons' Den", Oprah Winfrey Network's "Healthy Gourmet", or ParticipACTION's "Get Inspired. Get Moving" fitness campaign. The story of how this unlikely dance duo became 3-time Canadian and 2-time North American Ballroom Champions will have you laughing and crying at their life's unexpected twists and turns.
Video App – Learn to Dance Online
danceScape Music Playlists
Shall We Dance?
Archives
Copyright © 1997-2014 danceScape[TM] Corporation. All rights reserved. Website developed by ROBERT TANG.