"Joseph Brant Day – PanAm/Parapan Games" Festival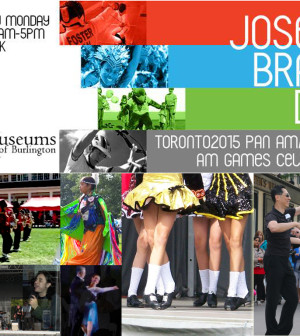 danceScape at "Joseph Brant Day Festival – PanAm/Parapan Am Games" Festival
Civic Holiday Monday, August 3rd,  2015, 10 a.m. – 5 p.m.
NOTE: danceScape Students Perform at 1:30 p.m. on the Main Stage Near the Pavilion
LaSalle Park, 50 North Shore Boulevard East, Burlington (Aldershot), ON
This year, The Joseph Brant Day Festival is an official partner of the Toronto 2015 PanAm/Parapan Am Games. Come out and see the captivating Beshano Bike Trials coming all the way from Montreal, Burlington Soccer Club field games alongside various music, art and cultural performances of the "Americas" including dancers, singers and bands!
FEATURING
danceScape Studio – Ballroom, Salsa & Latin dance demonstrations and lessons!
Beshano Bike Trials – 3 shows complete with incredible bicycle stuntmanship!
Musicians from the official band of the Toronto FC Major League Soccer accompanying dancers choreographed by the dance instructor and performer who opens the Mas Band launches for Carnival!
Saúl Torres has emerged as one of the most singular talents of Spanish Rock on the continent, capable of seamlessly tying together Latin, Funk, Rock, and Flamenco!
Farrucas – a Latin Fusion Duo of Laura Spada and Jorge Cuama hailing from Ecuador!
ACTIVITIES ALL DAY
Children's Area, Museum Educational Crafts & Activities, Giveaways, PanAm Sports Challenges, Games and Obstacles, Interactive participants including: Crossfit Altitude, Oakville Fencing Academy, Burlington Youth Soccer Club, Monkeynastic Gymnastics, Bradbury, Splitsville Entertainment & Better State Crew! Splash Park for Kids available, Hands-on Activities, Artisans and Vendors, the Famous Brant Day Silent Auction and many other attractions.
For the first time, the event boasts a food truck rally with delicious offerings from gourmet food trucks!
Directions & Parking
Shuttles will be available to transport visitors from Aldershot Station once limited onsite parking at LaSalle Park is filled. La Salle Park is located at:50 North Shore Blvd. East, Burlington, ON
Joseph Brant Day is the regionally recognized annual festival put on by the Museums of Burlington that invites the public to come out and celebrate the city we live in, the history of our various cultures and this year the spirit of the Americas through the PanAm Games.
For more information on this exciting event, contact:
Sylvia Hentz, Special Events Programmer: 905-332-9888 or 905-634-3556
Email: [email protected]
Web: www.museumsofburlington.com
For more information about danceScape Social Event Outings, please click here to register for our eZine.