"Fit in the Core" 2015 with danceScape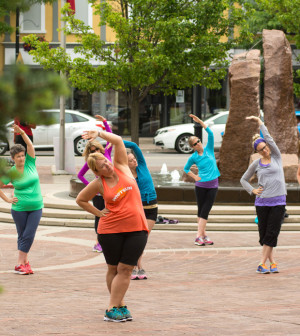 danceScape will once again be part of Burlington Downtown Association's "FIT IN THE CORE" fitness program, held at CIVIC Square, 426 Brant Street, beside City Hall in downtown Burlington, Ontario. danceScape will present danceTONE Fitness on Sunday, June 14th, 10:00 to 11:00 a.m. and lifeFLOW Chi Gong/Guided Meditation on Sunday August 9th, 10:00 to 11:00 a.m.
danceTONE Fitness Session Highlights
For more information about danceScape's danceTONE Fitness and lifeFLOW Chi Gong/Guided Meditation programs, please visit
www.dancescape.com/lessons
.
LIVE Online Dance Classes
danceScape at Home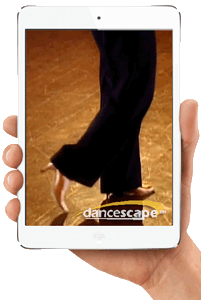 Your Virtual Classroom for Remote Online Ballroom & Salsa Dance Learning and danceTONE/danceFLOW Fitness Training, with access to select live webinars, pay-per-view for others, and access to a library of unlimited class videos & tutorials.

MONTHLY Fitness Only
Video App & Live Classes
$34.97/mo
All Access Fitness
ANNUAL Fitness Only
Video App & Live Classes
$24.97/mo
All Access Fitness ($299.64 billed annually)
MONTHLY Dance Only
Video App, Live Classes with BONUS Online Private Lesson every 5 months
$97/mo (Reg. $125.35/mo)
All Access Ballroom & Salsa
ANNUAL Dance Only
VIdeo App, Live Classes with BONUS Online Private Lesson every 3 months
$83.09/mo (Reg. $109/mo)
All Access Ballroom & Salsa ($997 billed annually; (Reg. $1308 billed annually, plus additional a la carte fees for Private Lessons))
Archives
danceScape Music Playlists
facebook live