Father-Daughter Wedding Dance Lessons – Sarah & Dad Thom Foxtrot to "Female"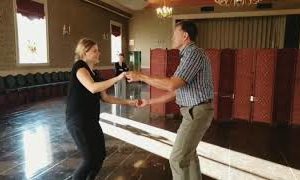 Congratulations to Sarah on her Wedding and dad, Tom, for learning to Foxtrot/Bachata to "Female by Keith Urban for their Father-Daughter Wedding Dance Crash Course just in time to show off and surprise family & friends with their fun moves! #shallwedance @dancescape?
Video App – Learn to Dance Online
danceScape Music Playlists
Shall We Dance?
Archives
Copyright © 1997-2014 danceScape[TM] Corporation. All rights reserved. Website developed by ROBERT TANG.