Edna Cayton Celebration of Life — Friday, February 3rd, 2023 – 1:30 – 3:30pm 🗓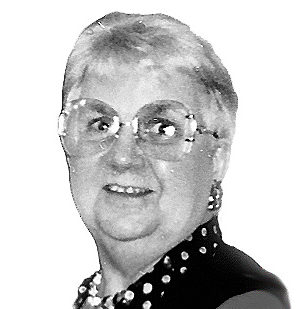 You are welcome to join us in celebrating the life of Edna Cayton on Friday, February 3rd, 2023, from 1:30-3:30pm at Port Nelson United Church, 3132 South Drive, Burlington.
The Service will begin at 1:30 pm in the church sanctuary, followed by a reception. Cremation has already taken place. As expressions of sympathy, donations to a charity of your choice are appreciated.
We honour the memory of both Mum/Nanna/Edna and Dad/Grand-dad/Derek, who sadly passed away at the age of 85 in 2015. Our parents'/grandparents' legacy of moving to a new country to give their family a better life continues and we are forever grateful for their decision. We will remember both of them on this special day, as they were married on this day 72 years ago, and Mum would have been 93 on February 5th. As a final request, please feel free to dress in Edna's signature style—anything animal print to honour her memory!
LiveStream – Feb. 3, 2023, 1:30 p.m. EST
To assist in estimating refreshments, please RSVP your attendance by Monday, January 30th at https://lp.constantcontactpages.com/su/YXViukE/ednacayton. You can also Email [email protected] or [email protected].