danceScape Social Dance Outing in support of Momentum Sounds Fundraiser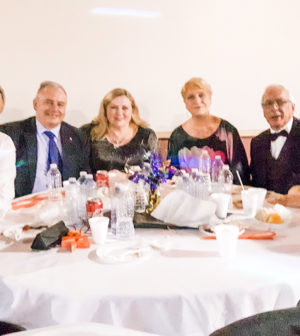 danceScape Social Dance Outing in support of Momentum Sounds (Linda & DJ Pat Yugo) Fundraiser for St. Joseph Home for Special Children at Tariac City in the Philippines. A fun evening of Social Dancing and for a good cause with a number of Spot prizes won by danceScapers attending. Thank you so much to Linda for the kind words about us and for my parents, Judy & Aaron Tang. Wonderful to see Abby Mina. See sign-up sheets at @danceScape for other upcoming Social Dance Outings! Nominate Social Event Outings & Adventures for danceScape Club Members by emailing [email protected] – Fun, Friendship, Romance … danceScape!
About danceScape
danceScape is more than just a Dance Club/Studio. We inspire, empower and connect with others to laugh, be fit, make fun friends, and experience confidence, wellness, and romance through music and dance – specifically, Ballroom, Salsa/Latin, Swing/Jive, Wedding Dance, danceTONE fitness, danceFLOW qigong/taichi and Teacher Training. We teach students to gain confidence not only on the dance floor but also in their personal and work life. We help them conquer their fear of being in public so they can amplify their inner strength and express their authentic voice.
About Robert Tang & Beverley Cayton-Tang
Robert Tang & Beverley Cayton-Tang, are former 3-time Canadian and 2-time North American Ballroom Champions as seen on such television shows as Marilyn Dennis Show (CTV), Dragons' Den (CBC Television), Healthy Gourmet (Oprah Winfrey Network), and ParticipACTION's "Get Inspired. Get Moving." Fitness Campaign.