Dancers help lead couple from debt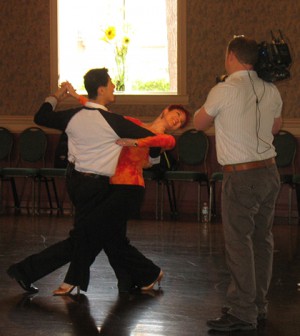 Arts & Entertainment
Burlington Post
Burlington's ballroom dance champions are providing lesson in dancing and life as guests on a television series.
Beverley Cayton-Tang and Robert Tang will be helping another couple during a guest appearance on Slice Network's TV show, Til Debt Do Us Part.
The episode entitled It Takes Two to Tango will be broadcast tonight (Friday) at midnight, tomorrow at 3 p.m., Thursday, Nov. 8 at 9:30 p.m. and Friday Nov. 9 at 12:30 a.m.
In the series, host Gail Vaz-Oxlade helps debt-ridden couples examine the root of their spending problems and devise a plan to get out of debt.