danceScape at #CultureDays – "Dance Around the World"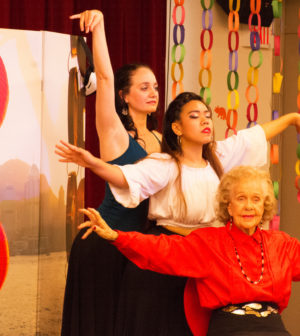 DANCE AROUND THE WORLD
Thank you to Amanda Wilk and the team at Burlington Public Library for organizing "Culture Day – Dance Around the World".on Saturday, September 30th. A FUN afternoon of dance performances highlighting styles from around the world. The event was held in Centennial Hall at Central library.)
1-1.15pm: Introduction & Welcome
1.15-1.20pm Cai Wei classical Chinese dance with Mississauga Chinese Arts
1.20-1.45pm Hijab activity
1.45-2pm Ukrainian Bandura
2-2.10pm Cai Wei classical Chinese dance with Mississauga Chinese Arts
2.10-2.45pm BALLROOM AND LATIN with DANCESCAPE
2.45-3pm Sari wearing activity
3-3.15pm Araz, an ancient Caucasian dance
3.15-3.30pm Temple group with Deepti
3.30-3.45pm Learn a dance with Temple group
3.45-4pm Wrap-up
Thank you to danceScape Students for all their hard work this early in the season, with less than two weeks – Team Exotica (Lucinda, Paige); Team Over the Rainbow (Lillian, Alex, Ralph/Jennifer); Team Tango (Kay & Alex), Team Cha Cha (Lucinda & Robert), and Team Waltz/Jive (Lillian, Beverley & Robert). Special thanks to Autumn, Selina & Nicholas for photos and videos. And last but not least, to the awesome surprise "Book" that Lucinda created for the dance piece. danceScape will be donating Performance Stipend on behalf of students to Hamilton Food Share during this term's Food Drive. #culturedays #shallwedance?
Video App – Learn to Dance Online
danceScape Music Playlists
Shall We Dance?
danceScape Radio Podcasts
Archives
facebookLIVE Mini Tutorial – Waltz
facebookLIVE Mini Tutorial – Cha Cha
facebookLIVE Tutorial – Swing/Jive
Copyright © 1997-2014 danceScape[TM] Corporation. All rights reserved. Website developed by ROBERT TANG.