danceScape Covid Health & Safety Notice – Originally Published March 13th, 2020 🗓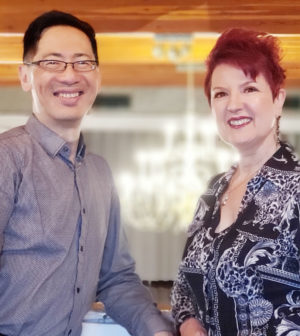 Dear danceScape Student Members & Guests,
At danceScape, your health and well being is of vital importance to us, so please take a moment to read and/or take a photo with your phone, the following information.
At the time of this notice, the risk of contracting COVID-19 in our serving communities of Burlington, Oakville, Hamilton and Stoney Creek/Grimsby remains low, but we are continuing to take the lead in the health, safety and well-being of the danceScape Community and Family.
danceScape has traditionally not run any classes during March Break, so classes were not scheduled March 16th-20th as part of your January package notice. Please ensure you are on our danceScape eZine Newsletter and facebook page to receive updated notices.
If you are experiencing symptoms such as a fever, cough or difficulty in breathing (that is out of the ordinary for you), please stay safe and report your symptoms to a health care provider or by calling:
Telehealth Canada at 1-866-797-0000
At our main club in downtown Burlington and other Satellite locations, we continue to wipe down frequently used surfaces such as door handles, ipad for check in, chair handles and have provided plenty of soap in the bathroom for hand washing, as well as wipes and hand sanitizers.
We also recommend the following guidelines to keep healthy:
Wash your hands thoroughly with soap and water for at least 20 seconds…quick tip, sing "Happy Birthday" through twice for the appropriate time.
Avoid touching your eyes, nose, or mouth with unwashed hands.
Cough or sneeze into your elbow or sleeve.
Dispose of tissues appropriately and wash your hands after use.
Click here for danceScape Health & Safety Guidelines.
For more information, please see:
danceScape @Home Online Virtual Classrooms
danceScape took the lead over 5 years ago to provide online dance learning tools, such as our Video App and Periscope/Facebook/Instagram Live.
As mentioned in this week's classes, thank you to students who will be participating in our NEW danceScape @Home online virtual classrooms during March Break week – which will enable you to continue to learn online remotely in the comfort of your own home for all our core programs – Ballroom for Absolute Beginners, Ballroom Open Variations, Ballroom Technique, Salsa for Absolute Beginners, Salsa Open Variations, Wedding Dance Crash Course, danceTONE fitness, and danceFLOW qigong/taichi!
As we continue to monitor this situation closely during March Break and provide updates here on our website as well as on Social Media (Facebook, Twitter, Instagram), we send you and your family & friends "Virtual Air Hugs" during this time of challenge and change.
With Best Regards,
Robert & Beverley