Couple Glide on to TV Show, Dragons' Den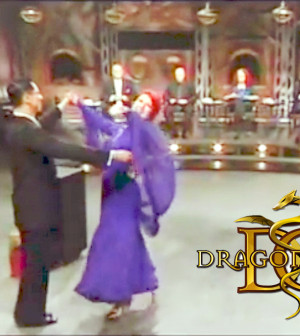 Burlington's ballroom dancers waltz their way into the Dragons' Den.
danceScape's Robert Tang and Beverley Cayton-Tang appeared in an episode of CBC Television's popular entrepreneurship program.
The former champs started their danceScape company — which provides dance supplies and services — in 2001.
On the television show, they seek investment growth funding from 'The Dragons' a panel of wealthy, hard-nosed entrepreneurs who hear business pitches and decide whether to provide financial backing.
Video App – Learn to Dance Online
danceScape Music Playlists
Shall We Dance?
danceScape Radio Podcasts
Archives
facebookLIVE Mini Tutorial – Waltz
facebookLIVE Mini Tutorial – Cha Cha
facebookLIVE Tutorial – Swing/Jive
Copyright © 1997-2014 danceScape[TM] Corporation. All rights reserved. Website developed by ROBERT TANG.