Ballroom Dancing for Children, Youth/Teens & Adult Fitness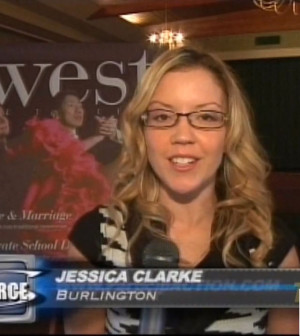 Reporter Jessica Clarke from TVCogeco's "The Source" dropped by danceScape to interview Robert Tang about ParticipACTION and how youths, teens and children can keep physically active through activities like Ballroom Dancing.
This is a highlight of that interview along with photos from the Burlington Sound of Music Festival and other events. Many thanks to TVCogeco for assisting ParticipACTION to inspire others to participate in more physical activity and sports!
Robert is being featured in a television commercial for ParticipACTION, the national voice for physical activity and sport participation in Canada. The organization's goal is to inspire Canadians to increase their level of activity and to inspire society to make it easier to become more physically active. Robert's story (Ballroom Dancing for Fun, Fitness & Romance) was one out of almost 2,000 stories collected through ParticipACTIONs Get Inspired. Get Moving. campaign and posted directly to their online Wall of Inspiration. Robert and Beverley are directors of danceScape, located in downtown Burlington, Ontario.
Robert and Beverley are former 3-time Canadian and 2-time Undefeated North American Amateur Standard Ballroom Champions. They have appeared on CBC Television's Dragons' Den & Fortune Hunters, as well as VIVA Television's "Healthy Gourmet". Their 2-DVD set, "for absolute beginners only ballroom dancing" (covering the Foxtrot, Waltz, Tango, Foxtrot, Cha Cha, Rumba, Salsa, and Jive/Swing) is available at http://www.shopdragonsden.com/product… (portion of proceeds go towards the danceScape Endowment Fund).
For more information about TVCogeco, visit http://www.tvcogeco.com/burlington-oakville/home. For more information about ParticipACTION, visit http://www.participaction.com.