Ballroom dancers featured on CBC program Fortune Hunters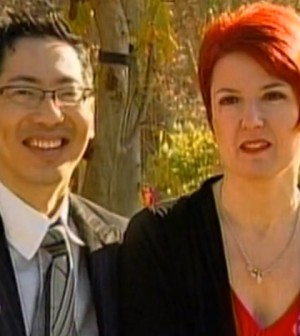 Arts & Entertainment
Burlington Post
DanceScape owners Robert Tang and Beverley Cayton-Tang are being filmed for Fortune Hunters, a new program for CBC Newsworld. The ballroom dance champions have previously made frequent guest appearances television programs like Till Debt Do Us Part and Groomed.
Video App – Learn to Dance Online
danceScape Music Playlists
Shall We Dance?
danceScape Radio Podcasts
Archives
facebookLIVE Mini Tutorial – Waltz
facebookLIVE Mini Tutorial – Cha Cha
facebookLIVE Tutorial – Swing/Jive
Copyright © 1997-2014 danceScape[TM] Corporation. All rights reserved. Website developed by ROBERT TANG.