Business Opportunities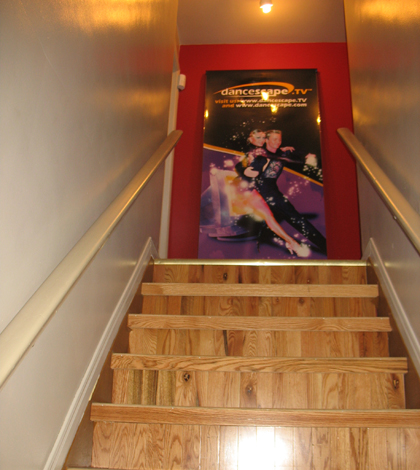 Business opportunities are available to candidates who wish to start their own business, or to Dance Studio Owners who wish to expand their Adult and Youth/Teens programming by offering danceScape's core Ballroom, Latin, Salsa, Swing and danceTONE programs.
Do you have a passion for excellence?  Are you a creative, positive person with a "solutions-oriented" philosophy of life?  Do you enjoy mentoring people to help them achieve their life or relationship aspirations and health & wellness goals?  Are you interested in joining a FUN company in the BOOM'ing Dance Learning, Lifestyle, and Entertainment industry?
danceScape has available a number of Technical and Business Training Opportunities for Entrepreneurial-Driven Candidates and Dance Studio Owners:
Social Programs Technical Training:  For Absolute Beginners Ballroom (Social Foxtrot, Waltz, Tango, Cha Cha, Rumba, Salsa, Jive/Swing), For Absolute Beginners Club Dancing (Salsa, Swing, Merengue, Bachata).
Syllabus Programs Technical Training:  Pre-Bronze, Bronze, Silver, Gold, Pre-Championship, and Championship.
Business Training: Required for candidates who may have an interest in starting their own business, or studio owners who wish to incorporate danceScape programs at their facility.
Programs have been developed by danceScape founder, Robert Tang.  Robert is a former 3-time Canadian and 2-time North American undefeated Amateur Standard Ballroom Champion with his wife and co-founder, Beverley Cayton-Tang.  Robert has his B.Sc. in Mathematics from McMaster University and M.B.A. from the Schulich School of Business at York University.  danceScape was recently featured in CBC Television's hit business shows, Fortune Hunters and Dragons' Den.
Contact us today at [email protected] for more information.  Previous dance experience helpful, but not necessary.  Mature candidates with business experience welcomed.  Shall we dance?