Home
>
Wedding Dance
>
Wedding Dance @danceScape with dad Wayne with daughter Kathleen to Daddy Dance With Me
Wedding Dance @danceScape with dad Wayne with daughter Kathleen to Daddy Dance With Me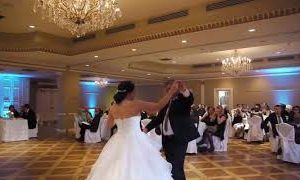 Congratulations to dad Wayne with daughter Kathleen for learning to Foxtrot to "Daddy Dance With Me" by Krystal Keith. Dad even learned how to lead a twirl, and both had never learned to Ballroom dance before! #shallwedance?
Video App – Learn to Dance Online
danceScape Music Playlists
Shall We Dance?
Archives
Copyright © 1997-2014 danceScape[TM] Corporation. All rights reserved. Website developed by ROBERT TANG.