Pop-Up Workshop: "the hidden secrets of lead[yang] & follow[yin]"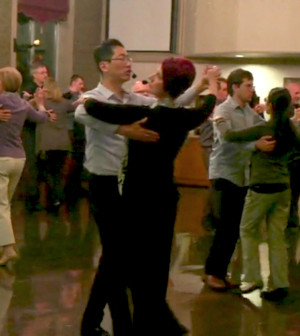 You've taken your first step in learning to dance, whether as part of your bucket list, making new friends, or connecting with someone special. But there's more to dancing than just learning steps! This "pop-up" workshop will share how to create "flow" in "lead & follow" by understanding and harnessing the hidden secret energy[chi] forces of "yang & yin".
On Monday, October 19th, students participated in a special "Pop-Up" workshop, featuring Robert Tang & Beverley Cayton-Tang from danceScape and Master/Sifu Teresa Yeung from the 7th Happiness School of Chi Gong. If you missed the workshop, you can now access the workshop through www.dancescape.TV.
Call 905 633-8808, Email [email protected] or register online for future "Pop-Up" workshops.