Food gurus show all the right dance moves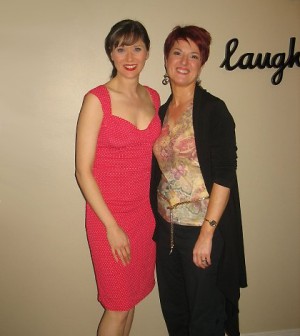 Arts & Entertainment
Burlington Post
A Burlington dance duo was given a crash course in nutritional arts after receiving a visit from Oprah Winfrey Network's "Healthy Gourmet" experts.
To celebrate danceScape's 10th anniversary, studio founder Beverley Cayton-Tang wanted to treat her staff and students to a meal. To help create a culinary masterpiece for the eclectic bunch, Cayton-Tang called on nutritionist Julie Daniluk and chef Ezra Title, co-hosts of the television series Healthy Gourmet, for some help. The food gurus paid a visit to Cayton-Tang and her team at danceScape's downtown studio last week to film an episode of Healthy Gourmet.
Creating a meal that would please the diverse group was a challenge since there were a number of different backgrounds and preferences that Cayton-Tang had to keep in mind.
"Coming from Manchester, I have a traditionally bland British palate," she said. "Robert (her husband and studio co-founder), with Chinese and Malaysian heritage, prefers spicier food, as does Don (student), who grew up in India.
(Episode originally aired on VIVA Television).