Gentlemen Dance Hosts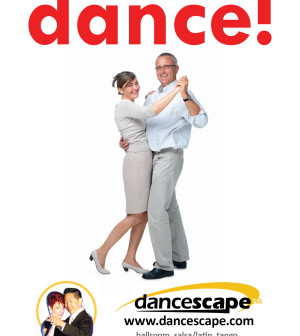 "Gentleman Dance Hosts" or "Ambassador Hosts" dance with single ladies at Social events and parties. Not only is there a need usually at Ballroom and Salsa/Latin Dance Studios to partner with single ladies, there are more and more opportunities with Cruise Ship companies that hire Dance Hosts for Caribbean and Mediterranean destinations.
Dance Hosts tend to be retired or semi-retired in age. There are, however, opportunities for senior high school and university-aged students to participate in Ballroom, Jive/Swing and Salsa/Latin classes in studios that have an overflow of female participants.
The most important qualities for a Dance Host are: well groomed; friendly conversationalist; casual chic apparel; professional demeanor; loves all genres of music (e.g., big band, jazz, swing, Latin, salsa); and respectful of their partners. For Hosts hired by Cruise ships, Dance hosts are required to be single, divorced or widowed.
Dance Hosts usually have a basic level in popular Ballroom and Latin Dances – Foxtrot, Waltz, Jive/Swing, Rumba, Cha-Cha, Salsa, Merengue. Knowledge of other type of dances is also a plus – Tango, Viennese Waltz, Samba, Quickstep. danceScape offers online and in-studio lessons to help anyone interested in training to be a Dance Host.
In terms of compensation and rewards, many studios offer special discounts for student Dance Hosts; some studios even offer compensation with part-time income potential. On Cruise ships, Dance Hosts usually exchange their services for free cruises, room and board.
Email [email protected] for more information.