Top 10 #Fitness & #Health Benefits to #Dance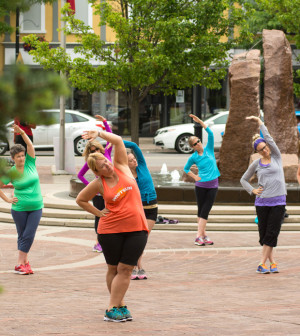 Here are danceScape's Top ten fitness and health benefits to dance and why you should start today:
Forever Young. Dancing is tremendously beneficial in keeping us young. It retards the aging process immensley. It benefits our heart, cardiovascular system and increases our lung capacity. Fact: The muscle exertion and breathing rates of dancers performing in one dance competition is equivalent to those of cyclists, swimmers and an Olympic-level 800-meter runner.
Strong Bones, Lubricated Joints. Dance aids in the prevention and treatment of osteoporosis for men and women. For women during post-menopause, there can be a significant drop in estrogen levels which stops calcium from being absorbed into the bones.  Dancing can also help keep joints lubricated in order to prevent arthritis.
Calorie Blaster. Dance exercises our bodies to allow for increased circulation. It helps us burn those calories away, while improving our stamina. It is estimated that dance burns anywhere from 5 to 10 calories per minute depending on speed and intensity. For example, swing and mambo burn more calories than a slow waltz. Check out approximately how many calories you burn while dancing to your own tune:
Better Blood. New research has discovered that it is necessary to measure both good and bad cholesterol levels when determining our health. Dancing aids in lipid control, which raises our HDL (good cholesterol), and lowers our LDL (bad cholesterol). Dancing is also great for diabetics because it aids in blood sugar control.
Mental Mastery. Dance improves our memory by making us recall steps, routines and dance patterns making it a great mental exercise for our brains. The big benefit is that increasing mental exercise keeps your mind young, quick, alert and open.
It's All About Balance. Balancing yourself in one position may be easy, but balancing in the numerous types of positions involved in dancing is much more difficult. Dancers have mastered the ability to balance themselves in a number of positions. This strengthens our stabilizer muscles, while protecting our core and keeping us less prone to injury in our daily lives. Dancing also aids in co-ordination and helps strengthen our reflexes. It is a great way to keep our Central Nervous System and Peripheral Nervous System in tip-top shape by improving the connection of our bodies to our mind.
Socially Satisfying. Dancing is recreational and entertaining. It creates a social life for us, while affording us the opportunity to make new friends. Friends helps us grow, make us laugh and support us as we learn.
Culturally Diverse. Dancing has no cultural barriers. People from all parts of the world, with different ideologies, meet on the dance floor. Cultural interaction improves our health by expanding our mind and sharing our spirit!
Groomed to Perfection. Dancing is not only fun and romantic, but it helps promote good grooming because everybody wants to look his or her best while they dance. Good grooming keeps us healthy by keeping us high on hygiene.
A Happy Self. Dance elevates our mood by raising our endorphin levels. This is what allows us to heal stress and depression – two of our immune system's biggest enemies! It helps us establish our self-confidence and self-discipline. It improves the harmony between our mind and body, giving us a sense of well-being.
This article was contributed by Barbara Craddock and may not be published, broadcast or redistributed without written consent from danceScape™.  Please contact 
editor@dancescape.com
 for authorization details. For more information about danceScape's danceTONE Fitness program, visit www.dancescape.com/lessons. 
Upcoming Events
May
25
Fri
Start of Milton Spring Group Classes
May 25 @ 7:30 pm – 9:00 pm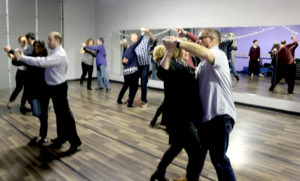 danceScape SPRING 2018 Group Classes in Ballroom & Salsa/Latin start the week of May 25th in Milton. Supervised Practices available Mondays at 8:00 p.m. in downtown Burlington (Package of 10 practices works out to $5.00 pp). Flexible monthly flexplan payment plans available, join today!
Jun
23
Sat
Summer Solstice by the Lake
Jun 23 @ 3:00 pm – 9:00 pm
SUMMER SOLSTICE BY THE LAKE
Saturday, June 23rd, 2018 at 3 p.m.
Venue: 132 North Shore Blvd. East, Burlington
In Support of the Ontario Pain Foundation
Romantic Soirée Donation
RSVP: 905-592-1516, Email: yashpal@mcmaster.ca
$45 cash or cheque to The Ontario Pain Foundation
Multicultural Entertainment, Dancing, Music, Fun, Food, Frivolity, Frolicking
Come to this exciting evening to celebrate the summer solstice – enter a magical world by the lake, where anything can happen, from enchanting undulating music, to mesmerizing dancing, to awesome appetizers, to delectable dinner, to decadent dessert, with soft drinks, beer, white wine & red wine. Bring your family (free for children), friends and celebrate with us this beautiful day. This is a fundraiser for the Ontario Pain Foundation, supporting the people with chronic pain with many educational projects, pain management and knowledge.
PROGRAMME
3:00 p.m. arrival to Scottish piper, followed by 
Salute to the Sun – Surya Namaskar
Ukrainian Fold Dancing – Tyrsa Ukrainian Dance School
Highland Dancing
Indian Classical Dance
Serbian Folk Dancing
danceFLOW qigong/taichi – Robert Tang & Beverley Cayton-Tang, Award-winning dancers from danceScape: Adding FUN "Sparks & Sparkles" to everyone's "Life Energy" or "Chi/Qi" – Mindful Meditation and Movement to Ballroom, Latin & World Music.
Delectable dinner
Supporting the Ontario Pain Foundation
The Ontario Pain Foundation is an independent not-for-profit organization incorporated in the Province of Ontario, with the purpose to advance education and awareness for the benefit of people who live with debilitating pain. The Foundation supports the local Halton/Hamilton Chronic Pain Support Group, provides support for similar groups in Guelph and St. Catharines, and holds training courses in pain management for local healthcare professionals. These activities are carried out as a community service to the 20% of our population that lives with chronic debilitating pain.
Promoting programs & services targeted at introducing, promoting & preserving the cultural & artistic expressions, experiences & abilities of immigrants to enrich Canadian society.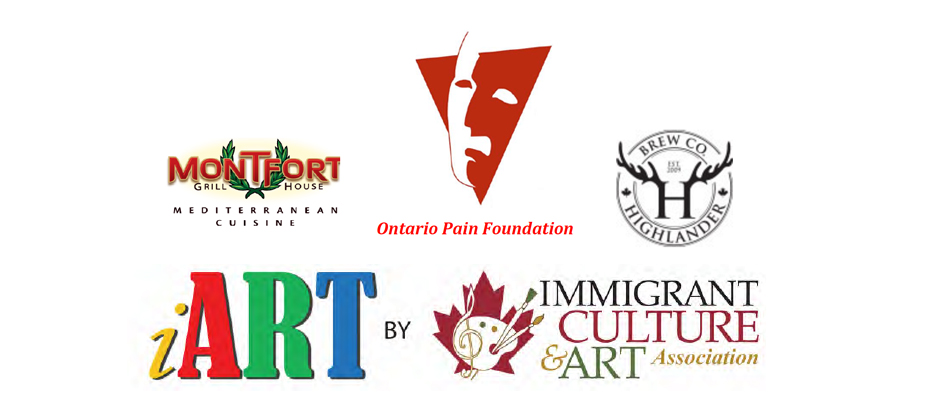 A Fundraiser for the Ontario Pain Foundation
RESERVATIONS
Cost: $45.00 per person
Contact Kiran @ 905 592-1516 or yashpal@mcmaster.ca
Video App – Learn to Dance Online
Shall We Dance?
danceScape Music Playlists
danceScape Radio Podcasts
Archives