Learn to Ballroom Dance at Burlington's Historic "Pig & Whistle"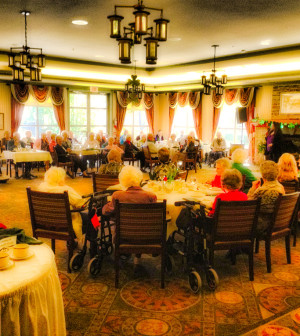 Hearthstone Community Services and danceScape Present an Afternoon of Free Dance Lessons and Afternoon Tea on Tuesday, May 27th, 2:00 p.m.
Hearthstone Community Services and danceScape Studio will present a fun Open House on Tuesday May 27th from 2:00 to 3:30 pm at the historic "Pig and Whistle" building located at Hearthstone by the Lake Retirement Community, 100 Burloak Drive.
Built in 1929 on the shores of Lake Ontario by former Burlington Mayor and MP, Hughes Cleaver, "The Pig and Whistle Inn" was a popular restaurant and night spot for dining, drinking, and dancing for almost 70 years. The building received official historic designation in 2000.
States Theresa Goddard, Recreation Coordinator at Hearthstone, "This event will provide an opportunity for retired or retiring individuals and their families to tour this historic landmark, enjoy an afternoon of danceScape Ballroom Dance Lessons with Afternoon Tea Tastings, and view Hearthstone by the Lake's beautiful retirement living community."
Fun alternative fitness activities like Ballroom Dancing have been shown in studies to stimulate old memories and produce new ones through music and movement. Ballroom Dance increases oxygen and blood flow to the brain, decreases stress, and helps manage weight.
A twenty-one year study done by the Albert Einstein College of Medicine  revealed that social dancing regularly is one of the best ways to prevent Alzheimer's and memory loss. Compared to other activities like golf, cycling, reading and doing crossword puzzles in this study, dancing came out on top.
Seniors who dance are also more resistant to the effects of dementia as a result of having greater cognitive reserve and increased complexity of neuronal synapses. Ballroom dancing has the greatest reduction of risk dementia among any activity studied, cognitive or physical!
Hearthstone contacted danceScape to join them in presenting this event to the community. Founded by Robert Tang and Beverley Cayton-Tang, former 3-time Canadian and 2-time North American Ballroom Dance Champions, danceScape is Burlington's largest Ballroom Dance studio and has been teaching people to dance since 2000.
States Robert, "We are particularly passionate about organizations that are dedicated to inspiring others to do something outside their comfort zones. We have students who are overcoming health issues associated with aging such as arthritis, as well as others whose spouse may have passed away but after a period of mourning, are finding new inspiration in carrying out their bucket list wish of learning to Ballroom Dance and meeting fun people in the process."
danceScape was recently nominated for the 2014 Burlington Accessibility Award. Organized by the City of Burlington's Accessibility Advisory Committee, danceScape will be presented the Education Award for providing a fun, inclusive and respectful learning environment for persons with disabilities, including a dance student who is visually impaired. The awards ceremony will take place at the Burlington Performing Arts Centre on June 4th.
Adds Beverley, "The historic 'Pig and Whistle' building is built in an English Tudor Revival Style. Its post-and-beam roof structure brings me back to England where I was born. The building overlooks the lake which sets a charming atmosphere for a 'cuppa tea' while learning to Ballroom Dance."
To RSVP, please contact Theresa Goddard at Hearthstone at the Lake, (905) 333-9194 or Kristin Dufour at danceScape (905) 633-8808, events@dancescape.com.
Upcoming Events
May
25
Fri
Start of Milton Spring Group Classes
May 25 @ 7:30 pm – 9:00 pm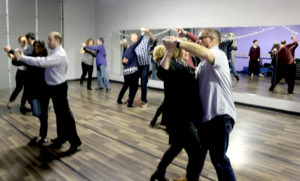 danceScape SPRING 2018 Group Classes in Ballroom & Salsa/Latin start the week of May 25th in Milton. Supervised Practices available Mondays at 8:00 p.m. in downtown Burlington (Package of 10 practices works out to $5.00 pp). Flexible monthly flexplan payment plans available, join today!
Jun
23
Sat
Summer Solstice by the Lake
Jun 23 @ 3:00 pm – 9:00 pm
SUMMER SOLSTICE BY THE LAKE
Saturday, June 23rd, 2018 at 3 p.m.
Venue: 132 North Shore Blvd. East, Burlington
In Support of the Ontario Pain Foundation
Romantic Soirée Donation
RSVP: 905-592-1516, Email: yashpal@mcmaster.ca
$45 cash or cheque to The Ontario Pain Foundation
Multicultural Entertainment, Dancing, Music, Fun, Food, Frivolity, Frolicking
Come to this exciting evening to celebrate the summer solstice – enter a magical world by the lake, where anything can happen, from enchanting undulating music, to mesmerizing dancing, to awesome appetizers, to delectable dinner, to decadent dessert, with soft drinks, beer, white wine & red wine. Bring your family (free for children), friends and celebrate with us this beautiful day. This is a fundraiser for the Ontario Pain Foundation, supporting the people with chronic pain with many educational projects, pain management and knowledge.
PROGRAMME
3:00 p.m. arrival to Scottish piper, followed by 
Salute to the Sun – Surya Namaskar
Ukrainian Fold Dancing – Tyrsa Ukrainian Dance School
Highland Dancing
Indian Classical Dance
Serbian Folk Dancing
danceFLOW qigong/taichi – Robert Tang & Beverley Cayton-Tang, Award-winning dancers from danceScape: Adding FUN "Sparks & Sparkles" to everyone's "Life Energy" or "Chi/Qi" – Mindful Meditation and Movement to Ballroom, Latin & World Music.
Delectable dinner
Supporting the Ontario Pain Foundation
The Ontario Pain Foundation is an independent not-for-profit organization incorporated in the Province of Ontario, with the purpose to advance education and awareness for the benefit of people who live with debilitating pain. The Foundation supports the local Halton/Hamilton Chronic Pain Support Group, provides support for similar groups in Guelph and St. Catharines, and holds training courses in pain management for local healthcare professionals. These activities are carried out as a community service to the 20% of our population that lives with chronic debilitating pain.
Promoting programs & services targeted at introducing, promoting & preserving the cultural & artistic expressions, experiences & abilities of immigrants to enrich Canadian society.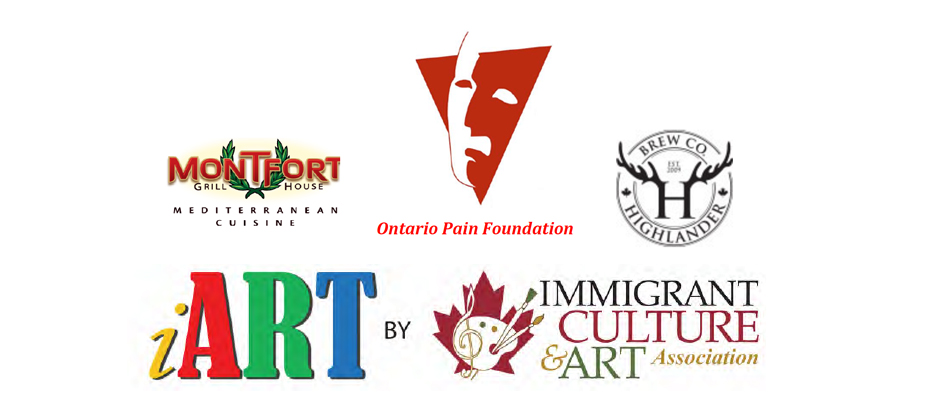 A Fundraiser for the Ontario Pain Foundation
RESERVATIONS
Cost: $45.00 per person
Contact Kiran @ 905 592-1516 or yashpal@mcmaster.ca
Video App – Learn to Dance Online
Shall We Dance?
danceScape Music Playlists
danceScape Radio Podcasts
Archives