danceScape Burlington Winter Workshops Start Week of January 20th & Milton on February 7th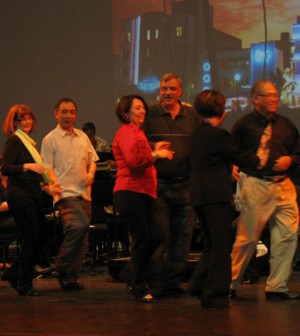 danceScape's Ballroom, Salsa/Latin, Lindy Hop, Tango (International &/or Argentine Style), and danceTONE Fitness group workshops start the week of January 20th in downtown Burlington and Ancaster, and February 7th in Milton. Spaces are limited. Wednesday Afternoon Tea Dance and Samplings start February 5th at 2:00 p.m.
Register for your workshop at www.dancescape.com/lessons. If you are new to danceScape, ask about our Newcomers Drop-In.
Video App – Learn to Dance Online
danceScape Music Playlists
Shall We Dance?
danceScape Radio Podcasts
Archives
facebookLIVE Mini Tutorial – Waltz
facebookLIVE Mini Tutorial – Cha Cha
facebookLIVE Tutorial – Swing/Jive
Copyright © 1997-2014 danceScape[TM] Corporation. All rights reserved. Website developed by ROBERT TANG.