Programs Overview & Next Steps
Summary chart of danceScape Programs and "next steps".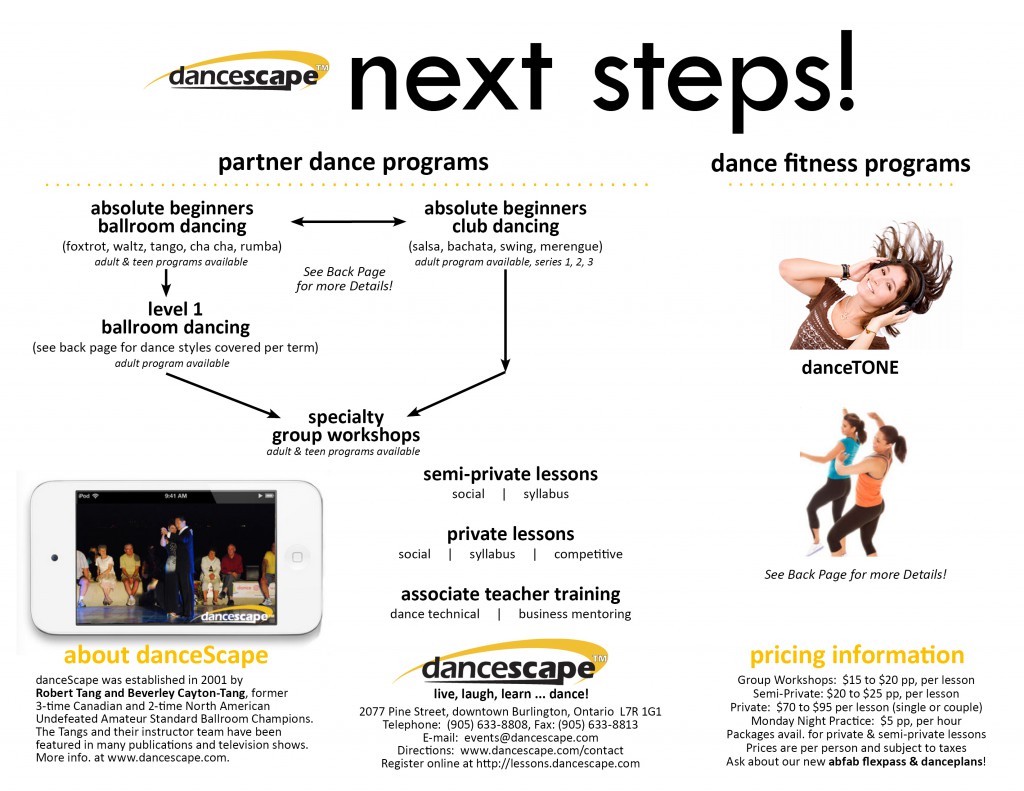 ballroom dancing
club dancing
dance fitness
for absolute beginners ballroom dancing (adult)
for absolute beginners club dancing (adult) I (Fall),II (Winter) and III (Spring).
danceTONE
for absolute beginners ballroom (children & youth/teen)
level 1 ballroom (adult)
zumba (when available)
specialty ballroom (teen)

specialty (adult)

private lessons
private lessons
Click here to View danceScape's Dance Workshop Calendar
Video App – Learn to Dance Online
danceScape Music Playlists
Shall We Dance?
danceScape Radio Podcasts
Archives
facebookLIVE Mini Tutorial – Waltz
facebookLIVE Mini Tutorial – Cha Cha
facebookLIVE Tutorial – Swing/Jive
Copyright © 1997-2014 danceScape[TM] Corporation. All rights reserved. Website developed by ROBERT TANG.