OPEN HOUSE – Join us in downtown Burlington for FREE Ballroom & Salsa Lessons!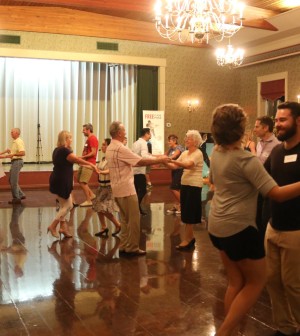 When:
September 10, 2018 @ 7:00 pm – 9:00 pm
2018-09-10T19:00:00-04:00
2018-09-10T21:00:00-04:00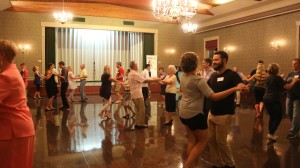 RSVP to attend our next Open Houses on Monday, Sept. 10th and/or Thursday, Sept. 13th from 7 to 9 p.m. Try out FREE Dance lessons in Ballroom, Salsa/Latin, West Coast Swing, danceTONE Fitness (incorporating rumba, cha cha, salsa, tango, jive/swing & more), and Wedding Dance Crash Course.
Register below, call (905) 633-8808, or E-mail events@dancescape.com. Check off your "Bucket List" and learn to dance for fun, fitness, friendship, or romance! Waltz, Cha Cha, Salsa, Tango, or Swing/Jive your way to a weekly dance escape. Shall we dance?
Each January, May, September & December, danceScape hosts formal OPEN HOUSES where you can try out FREE Dance lessons. Enjoy complimentary refreshments, experience learning in a 3,500 s.f. Ballroom, and meet the Instructor team.
If you are unable to attend or missed our Open House(s), you can still arrange a FREE "NEWCOMERS DROP-IN" information session on Monday Evenings from 8:00 to 9:00 p.m. Partner not necessary. RSVP today so a danceScape Ambassador can prepare your information package and FREE Class Pass! Register below, call 905 633-808 or Email events@dancescape.com today.
Video App – Learn to Dance Online
danceScape Music Playlists
Shall We Dance?
danceScape Radio Podcasts
Archives
facebookLIVE Mini Tutorial – Waltz
facebookLIVE Mini Tutorial – Cha Cha
facebookLIVE Tutorial – Swing/Jive
Copyright © 1997-2014 danceScape[TM] Corporation. All rights reserved. Website developed by ROBERT TANG.