The Wonderful Dance Life of Deng Lieming (Robert Lit-Meng Tang)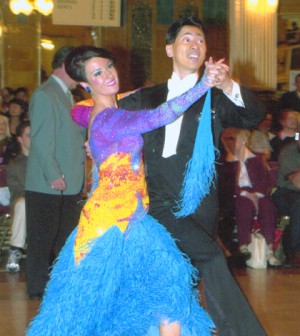 Ming Pao Toronto
Chinese immigrant, Denglie Ming (a.k.a., Robert Lit-Meng Tang), came to Ontario twenty-two years ago. His participation in competitive Ballroom Dancing completely changed his path in life.
Denglie Ming and his wife, Beverley, started as competitive dance partners, but their relationship soon transformed from the harmony of the competition dance floor to life as husband and wife. Their love of Ballroom Dancing and each other go hand in hand. They eventually founded their own dance school, making the promotion of Ballroom Dancing as their lifelong career.
From the period 1996 to 1998, Deng Lieming won the Canadian Amateur Standard Ballroom Championship for 3 consecutive years. This month, the national sports promotion organization, ParticipACTION, launched a series of television ads to encourage Canadians to actively participate in sports to maintain the vitality of youth.
During the early 1970's, Denglie Ming and his sister followed their parents and emigrated to Canada from Malaysia. He said during this interview that it was his parents who helped to develop his interest in Ballroom Dancing. His parents lived in Burlington, Ontario and took lessons in a town nearby called Waterdown. They were preparing to enter an Amateur Ballroom Competition.
Deng Lieming and sister went to the competition to cheer for their parents. There, he met Beverley for the first time; it became love at first sight, and he began having a crush on her.
In 1988, Deng Lieming started dance lessons with his parents' instructor, Ann Edwards, who was originally from England, and who was a Canadian Standard Ballroom Dance Champion. Deng Lieming studied with Edwards for two years, dancing in leaps and bounds. He and Beverley became dance partners in 1990, in the course of their moves alternate sincerity, to shower love. He said with a smile: "If two people can survive competing in Ballroom Dancing, they can survive being in life together!"
Denglie Ming told reporters that he worked for a computer software company in Marketing-Communications & promotions, and travelled often to Boston in the United States. Beverley worked in the government sector. These two worked full time and used all their spare time to focus on dancing and competing, including travelling from coast-to-coast in Canada and the United States. After their instructor, Edwards, was in a car accident, they continued with coaches in Montreal as well as the United Kingdom.
He said: "We had no time for anything else. Even as a newly married couple, after our honeymoon, we were back preparing for dance competitions."
Denglie Ming and Beverley's hard work and efforts have not been in vain, From 1996 to 1998, they won the Canadian Amateur Standard Ballroom Championship for 3 consecutive years, as well as the North American Amateur Standard Championship for two consecutive years. They represented Canada at five World Amateur Standard Ballroom competitions. It is worth mentioning that Deng Lieming is the only Chinese who has won the Canadian Amateur Standard Championship.
Deng Lieming and Beverley decided to retire from competitive dancing in 2001 and made a major career choice: they decided to give up their jobs and start their own dance school. Their students range from youth to senior dancers. He said: "Many people have discovered in dancing other benefits such as weight-loss, fitness, and stress relief benefits. With television programs like "Dancing with the Stars", this has attracted more people to try Ballroom Dancing."
Deng Lieming admitted that growing up, he was a very shy person, and dealt with problems of dyslexia; but Ballroom Dancing changed his life. When he could not express verbally what he was thinking, dance enabled him to communicate through facial expressions and body movements. In addition, the process of how to leading a dance partner on the floor was like a game of chess, and he found that an enjoyable challenge.
Earlier in the year, the national sports promotion organization, ParticipACTION, invited people to submit stories about their physical activities. Deng Lieming submitted his story about how Ballroom Dancing changed his life. ParticipACTION selected his story over 2,000 entries and he will appear in an animated cartoon that will be broadcast on national television.
Upcoming Events
May
25
Fri
Start of Milton Spring Group Classes
May 25 @ 7:30 pm – 9:00 pm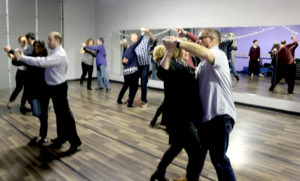 danceScape SPRING 2018 Group Classes in Ballroom & Salsa/Latin start the week of May 25th in Milton. Supervised Practices available Mondays at 8:00 p.m. in downtown Burlington (Package of 10 practices works out to $5.00 pp). Flexible monthly flexplan payment plans available, join today!
Jun
23
Sat
Summer Solstice by the Lake
Jun 23 @ 3:00 pm – 9:00 pm
SUMMER SOLSTICE BY THE LAKE
Saturday, June 23rd, 2018 at 3 p.m.
Venue: 132 North Shore Blvd. East, Burlington
In Support of the Ontario Pain Foundation
Romantic Soirée Donation
RSVP: 905-592-1516, Email: yashpal@mcmaster.ca
$45 cash or cheque to The Ontario Pain Foundation
Multicultural Entertainment, Dancing, Music, Fun, Food, Frivolity, Frolicking
Come to this exciting evening to celebrate the summer solstice – enter a magical world by the lake, where anything can happen, from enchanting undulating music, to mesmerizing dancing, to awesome appetizers, to delectable dinner, to decadent dessert, with soft drinks, beer, white wine & red wine. Bring your family (free for children), friends and celebrate with us this beautiful day. This is a fundraiser for the Ontario Pain Foundation, supporting the people with chronic pain with many educational projects, pain management and knowledge.
PROGRAMME
3:00 p.m. arrival to Scottish piper, followed by 
Salute to the Sun – Surya Namaskar
Ukrainian Fold Dancing – Tyrsa Ukrainian Dance School
Highland Dancing
Indian Classical Dance
Serbian Folk Dancing
danceFLOW qigong/taichi – Robert Tang & Beverley Cayton-Tang, Award-winning dancers from danceScape: Adding FUN "Sparks & Sparkles" to everyone's "Life Energy" or "Chi/Qi" – Mindful Meditation and Movement to Ballroom, Latin & World Music.
Delectable dinner
Supporting the Ontario Pain Foundation
The Ontario Pain Foundation is an independent not-for-profit organization incorporated in the Province of Ontario, with the purpose to advance education and awareness for the benefit of people who live with debilitating pain. The Foundation supports the local Halton/Hamilton Chronic Pain Support Group, provides support for similar groups in Guelph and St. Catharines, and holds training courses in pain management for local healthcare professionals. These activities are carried out as a community service to the 20% of our population that lives with chronic debilitating pain.
Promoting programs & services targeted at introducing, promoting & preserving the cultural & artistic expressions, experiences & abilities of immigrants to enrich Canadian society.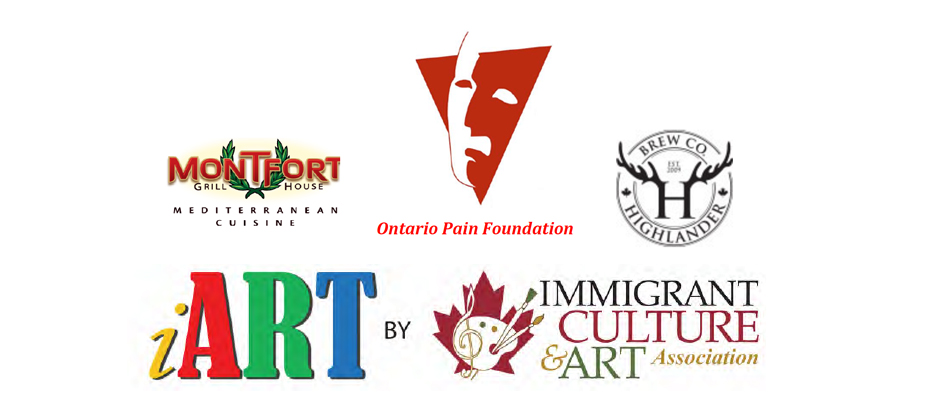 A Fundraiser for the Ontario Pain Foundation
RESERVATIONS
Cost: $45.00 per person
Contact Kiran @ 905 592-1516 or yashpal@mcmaster.ca
Video App – Learn to Dance Online
Shall We Dance?
danceScape Music Playlists
danceScape Radio Podcasts
Archives