Watch "Canada in a Day" on CTV, July 1st & 2nd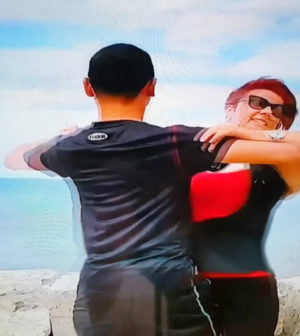 danceScape's Robert Tang & Beverley Cayton-Tang will appear on #CANADAINADAY, a snapshot of Canadian life over a 24-hour time frame.
CANADA IN A DAY premiered on Sunday, June 25 at 8 p.m. ET/PT on CTV, CTV Two, and CTV GO, days before Canada celebrates the 150th anniversary of confederation on July 1, 2017. Following the broadcast premiere, the powerful, extraordinarily candid, and moving two-hour film directed by award-winning filmmaker Trish Dolman becomes available to viewers on CraveTV, beginning Friday, June 30.
CANADA IN A DAY's autobiographical narrative candidly depicts a sun-up-to-sun-down chronology of a day in the life of Canadians: from everyday experiences and momentous milestones, to hardships and human rights issues, including poverty, mental health, and Canada's healthcare system. The film offers a diversity of voices and moments that echo the country's vast geography, while highlighting the commonalities that define "Canadian culture".
On Saturday, Sept. 10, 2016, Canadians from across the country and around the world turned the camera on themselves, filming moments of their lives – from the entertaining and everyday, to the poignant and contemplative. The film chronicles a single day in 21st century life across Canada, crafted for Canadians by Canadians. Offering remarkable insight into the lives, loves, fears, and hopes of a diverse cross section of Canadians from coast-to-coast-to-coast and beyond, the special event receives encore broadcasts on Canada Day, Saturday, July 1 at 9 p.m. ET on CTV and 3 p.m. ET on CTV Two; and on Sunday, July 2 at 2 p.m. ET on CTV.
CANADA IN A DAY is inspired by the original award-winning #KevinMacdonald film Life in a Day which was Executive Produced by #RidleyScott. Shot in 2010 and released in 2011, #LifeinaDay was the remarkable story of one day on Earth. The project garnered more than 80,000 submissions from around the world, and contained footage selected from more than 4,500 hours of deeply personal, powerful moments shot by contributors from Australia to Zambia – from the heart of bustling major cities to some of the most remote places on Earth. Since then, several countries have launched their own In a Day films, including Britain, Italy, Germany, Spain, India, and Japan.
CANADA IN A DAY sponsors are: Ancestry.ca, Dairy Farmers of Canada, and The Royal Canadian Mint. The film's three partners will feature custom CANADA IN A DAY-inspired content celebrating Canada's 150th anniversary.
Upcoming Events
May
25
Fri
Start of Milton Spring Group Classes
May 25 @ 7:30 pm – 9:00 pm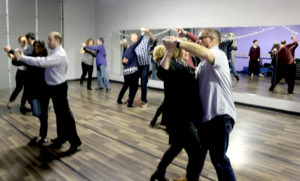 danceScape SPRING 2018 Group Classes in Ballroom & Salsa/Latin start the week of May 25th in Milton. Supervised Practices available Mondays at 8:00 p.m. in downtown Burlington (Package of 10 practices works out to $5.00 pp). Flexible monthly flexplan payment plans available, join today!
Jun
23
Sat
Summer Solstice by the Lake
Jun 23 @ 3:00 pm – 9:00 pm
SUMMER SOLSTICE BY THE LAKE
Saturday, June 23rd, 2018 at 3 p.m.
Venue: 132 North Shore Blvd. East, Burlington
In Support of the Ontario Pain Foundation
Romantic Soirée Donation
RSVP: 905-592-1516, Email: yashpal@mcmaster.ca
$45 cash or cheque to The Ontario Pain Foundation
Multicultural Entertainment, Dancing, Music, Fun, Food, Frivolity, Frolicking
Come to this exciting evening to celebrate the summer solstice – enter a magical world by the lake, where anything can happen, from enchanting undulating music, to mesmerizing dancing, to awesome appetizers, to delectable dinner, to decadent dessert, with soft drinks, beer, white wine & red wine. Bring your family (free for children), friends and celebrate with us this beautiful day. This is a fundraiser for the Ontario Pain Foundation, supporting the people with chronic pain with many educational projects, pain management and knowledge.
PROGRAMME
3:00 p.m. arrival to Scottish piper, followed by 
Salute to the Sun – Surya Namaskar
Ukrainian Fold Dancing – Tyrsa Ukrainian Dance School
Highland Dancing
Indian Classical Dance
Serbian Folk Dancing
danceFLOW qigong/taichi – Robert Tang & Beverley Cayton-Tang, Award-winning dancers from danceScape: Adding FUN "Sparks & Sparkles" to everyone's "Life Energy" or "Chi/Qi" – Mindful Meditation and Movement to Ballroom, Latin & World Music.
Delectable dinner
Supporting the Ontario Pain Foundation
The Ontario Pain Foundation is an independent not-for-profit organization incorporated in the Province of Ontario, with the purpose to advance education and awareness for the benefit of people who live with debilitating pain. The Foundation supports the local Halton/Hamilton Chronic Pain Support Group, provides support for similar groups in Guelph and St. Catharines, and holds training courses in pain management for local healthcare professionals. These activities are carried out as a community service to the 20% of our population that lives with chronic debilitating pain.
Promoting programs & services targeted at introducing, promoting & preserving the cultural & artistic expressions, experiences & abilities of immigrants to enrich Canadian society.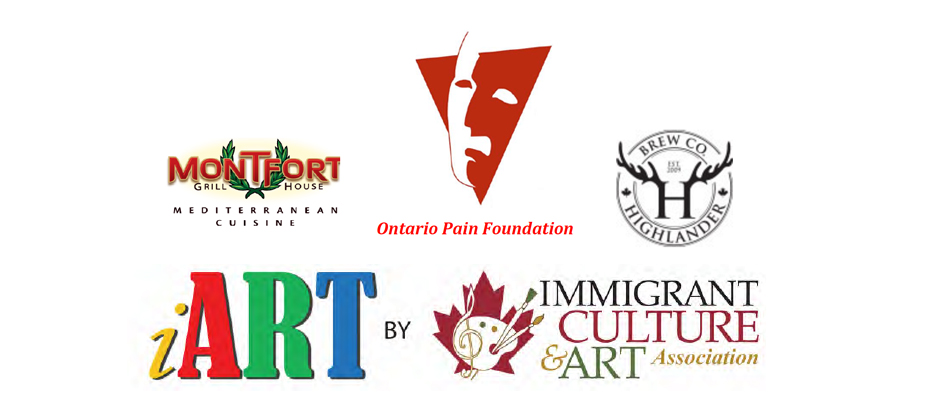 A Fundraiser for the Ontario Pain Foundation
RESERVATIONS
Cost: $45.00 per person
Contact Kiran @ 905 592-1516 or yashpal@mcmaster.ca
Video App – Learn to Dance Online
Shall We Dance?
danceScape Music Playlists
danceScape Radio Podcasts
Archives