dance at the Waterfront: Celebrate the Brant Inn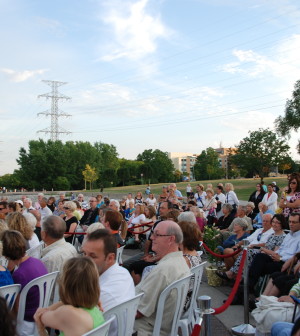 Thank you to the Bay Observer for the article about the "Dance at the Waterfront: Celebrate the Brant Inn" Funding Cut that occurred for 2013 and beyond by the City of Burlington.
"No dancing under the stars for Brant Inn fans" – July 2014 Bay Observer Article
The event seeked to re-connect Burlington's Cultural heritage of the Brant Inn during the era of Big Band music & dancing in the 1940s and 50s, and brought "inter-generational" attendees from seniors to youth — grandparents, parents, children, family and friends. It was indeed disappointing that the event could no longer be supported financially by the City of Burlington, as the City transitioned away from the running of events such as this to a more administrative role primarily for event applications. This resulted in the closing of the Waterfront Office at Discovery Landing, as well as passing on the running of the Discovery Landing Information Centre Room to Spencers at the Waterfront Restaurant for Weddings and other Events.
Please note that there are some inaccuracies in the article from Ken Davy of the Burlington Historical Society. "Celebrate the Brant Inn" was initiated by the City of Burlington and not danceScape, the "private company" that he referenced — we would be pleased to connect you with City of Burlington representatives for fact checking. danceScape, along with the Burlington Historical Society were asked to be community partners to help increase awareness of the legacy of the Brant Inn.
As well, the only time that the event was not well attended was due to rain, which would have been impossible to dance outside (and for safety reasons) when this occurred. The rain plan as indicated in the article was inside the adjacent Discovery Landing Building — which has a dancing capacity of only up to 70 people because of fire regulations … although a beautiful building, this meant that we had to turn away people even when it rained. A simple search on youtube for "Brant Inn, Burlington" will show how well attended the event was for so many years (even when it rained and the event was held indoors), including the final year when the event ran in 2012.  Youtube Video Highlights from 2006 to 2012 (the final year before the budget cuts) are also available at the links below.
2012 – http://www.youtube.com/watch?v=sza2bruPgUw
2011 – http://www.youtube.com/watch?v=tJOo3s5PZgE
2010 – http://www.youtube.com/watch?v=dMrFPsORDMc
2009 – http://www.youtube.com/watch?v=8c44rNe8E70
2008 – http://on.fb.me/1jOuSAJ (Rain Plan!)
2007 – http://www.youtube.com/watch?v=7CtXmbbmqSQ
2006 – http://www.youtube.com/watch?v=Gmhdz-q3mXQ
Summary – http://www.dancescape.com/brantinn
Many thanks for enabling us to correct the inaccuracies from Ken Davy.
Please note that the 2014 Summer Dinner & Dance Event with danceScape and the Williamsburg is now SOLD OUT. We are delighted that the Williamsburg Uptown is now working with us to re-launch the event, and that our collective initiative for a "proof-of-concept" has resulted in this year's event being Sold Out, and that discussions are underway to continue to re-build. Thank you again to the Bay Observer for bringing attention to this. Please call 905 633-8808 or Email events@dancescape.com for more information or to book now for other upcoming danceScape & Williamsburg Uptown Dinner & Dance Events that celebrate the Big Band music & dancing era of the Brant Inn!
---
2012 Celebrate the Brant Inn Highlights (final year when the event ran because of City of Burlington Budget Cuts)

2011 Celebrate the Brant Inn Highlights

2010 Celebrate the Brant Inn Highlights

2009 Celebrate the Brant Inn Highlights

2008 Celebrate the Brant Inn Highlights (Rain Plan!)
Click here for Photos. We are searching for the Video Highlights and will try to post when available!
2007 Celebrate the Brant Inn Highlights

2006 Celebrate the Brant Inn Highlights (Inaugural Year)

Upcoming Events
May
25
Fri
Start of Milton Spring Group Classes
May 25 @ 7:30 pm – 9:00 pm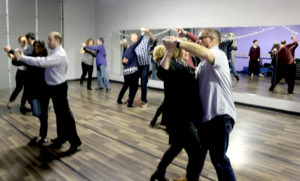 danceScape SPRING 2018 Group Classes in Ballroom & Salsa/Latin start the week of May 25th in Milton. Supervised Practices available Mondays at 8:00 p.m. in downtown Burlington (Package of 10 practices works out to $5.00 pp). Flexible monthly flexplan payment plans available, join today!
Jun
23
Sat
Summer Solstice by the Lake
Jun 23 @ 3:00 pm – 9:00 pm
SUMMER SOLSTICE BY THE LAKE
Saturday, June 23rd, 2018 at 3 p.m.
Venue: 132 North Shore Blvd. East, Burlington
In Support of the Ontario Pain Foundation
Romantic Soirée Donation
RSVP: 905-592-1516, Email: yashpal@mcmaster.ca
$45 cash or cheque to The Ontario Pain Foundation
Multicultural Entertainment, Dancing, Music, Fun, Food, Frivolity, Frolicking
Come to this exciting evening to celebrate the summer solstice – enter a magical world by the lake, where anything can happen, from enchanting undulating music, to mesmerizing dancing, to awesome appetizers, to delectable dinner, to decadent dessert, with soft drinks, beer, white wine & red wine. Bring your family (free for children), friends and celebrate with us this beautiful day. This is a fundraiser for the Ontario Pain Foundation, supporting the people with chronic pain with many educational projects, pain management and knowledge.
PROGRAMME
3:00 p.m. arrival to Scottish piper, followed by 
Salute to the Sun – Surya Namaskar
Ukrainian Fold Dancing – Tyrsa Ukrainian Dance School
Highland Dancing
Indian Classical Dance
Serbian Folk Dancing
danceFLOW qigong/taichi – Robert Tang & Beverley Cayton-Tang, Award-winning dancers from danceScape: Adding FUN "Sparks & Sparkles" to everyone's "Life Energy" or "Chi/Qi" – Mindful Meditation and Movement to Ballroom, Latin & World Music.
Delectable dinner
Supporting the Ontario Pain Foundation
The Ontario Pain Foundation is an independent not-for-profit organization incorporated in the Province of Ontario, with the purpose to advance education and awareness for the benefit of people who live with debilitating pain. The Foundation supports the local Halton/Hamilton Chronic Pain Support Group, provides support for similar groups in Guelph and St. Catharines, and holds training courses in pain management for local healthcare professionals. These activities are carried out as a community service to the 20% of our population that lives with chronic debilitating pain.
Promoting programs & services targeted at introducing, promoting & preserving the cultural & artistic expressions, experiences & abilities of immigrants to enrich Canadian society.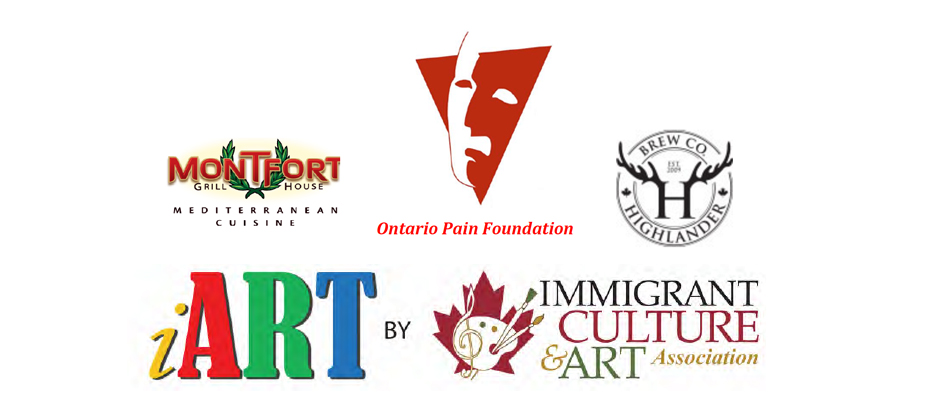 A Fundraiser for the Ontario Pain Foundation
RESERVATIONS
Cost: $45.00 per person
Contact Kiran @ 905 592-1516 or yashpal@mcmaster.ca
Video App – Learn to Dance Online
Shall We Dance?
danceScape Music Playlists
danceScape Radio Podcasts
Archives